Five Reasons to Buy a Dodge Ram
The Dodge Ram brand is all about power, strength, quality and style. Since 1981 the Ram truck name has been in the marketplace, and today the traditions of the marque remain strong even as it has evolved and adapted to the changing marketplace. Here we have compiled the five best reasons for you to buy a Ram in 2019. If you're considering a
new truck
, this article is for you.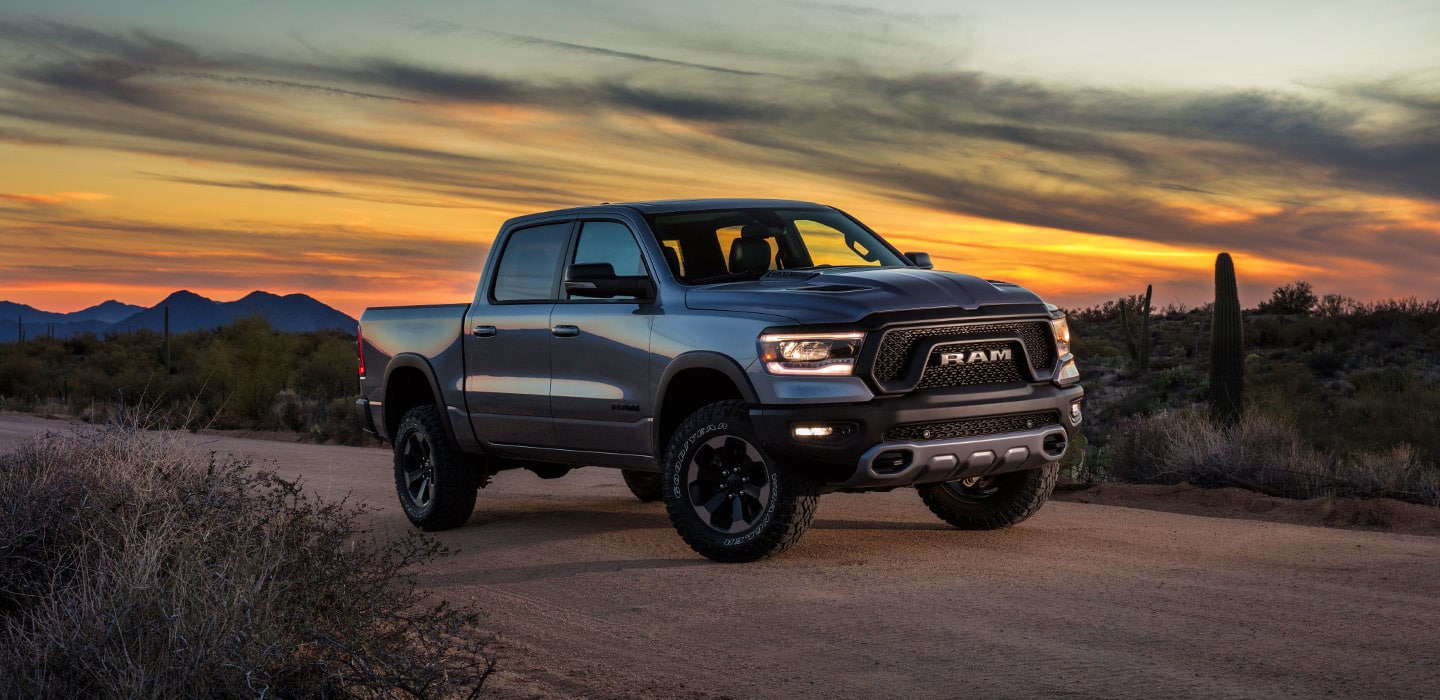 First, the 2019 Ram models are the sum of almost 40 years of innovation
The first generation of Ram trucks arrived in 1981. Since then, they've gained more power, better fuel economy, fresh new designs with each generation, and a continued commitment to quality and substance. In short, it's one of the markets biggest mainstays for good reason.
Second, the latest Ram 1500 trucks are bigger and better, but also easier to drive
Panoramic sunroof, 22-inch wheels, more interior comfort and storage. The creators of the vehicle managed to boost all elements of the vehicle while actually reducing its overall weight by 225 pounds. It's also a surprisingly quiet ride and loaded with technology. This is no farm machine, it's a rival for any of the high tech "city-mobiles"
Third, they now boast better fuel economy
When people see great big American trucks, the idea of "fuel economy" is often the furthest thing from their minds. Ram trucks were usually manual transmissions, but the newer editions come with an 8-speed transmission that finally boosts gas mileage. You can get 20mpg in the city and 26 on the highway.
Fourth, choice in trims/models
The 2019 Ram 1500 comes in six different models --- the Tradesman, Longhorn, Limited, Big Horn, Rebel, and Laramie. This dispels the other myth that these trucks are monolithic and narrow in their uses. Choose the style that fits you best, leaning either more toward strength and utility, or a bit more toward comfort. Alternatively, you can have a happy marriage of both.
Fifth, the tech-head's dream
What's the first thing you see when you look inside a Ram truck? It's probably the enormous 12-inch touchscreen in the center of the dash. This also provides a split-screen function where you can run two applications simultaneously. You can have navigation running on top and the controls for the radio underneath. That's less hassle when you want to change settings. The screen's functions also work when you're wearing gloves. Other features include wireless phone charging, 360-degree camera system and much more.
You may never have thought the Ram was the vehicle for you, but now you'll have to think differently. Visit your nearest dealership and learn more about this amazing truck.