I was recently given these sleepers by ZippyJamz for this review. If you have an infant or toddler still in diapers, you're going to love these! ZippyJamz makes dressing your baby, and changing diapers, super quick and oh so convenient! ZippyJamz are available in several different colors and prints for both boys and girls. They have a retail price of $29.99 and you can purchase them on Amazon.
If you have a baby, you know how frustrating it can be to get your baby out of a sleeper to change a diaper. Especially when it's the middle of the night. You're sure to wake your sleeping baby trying to get the sleeper off so you can change the diaper, not to mention the fact that you practically have to strip the baby naked to do it. Most sleepers have one zipper that runs from the neckline down to the knee area of one leg. When you unzip it to change a diaper, you expose the baby's chest and stomach to the cold air.
ZippJamz has a patent pending design that combines two zippers in one sleeper. The first zipper goes along the front like a traditional sleeper, making dressing your baby quick and easy. The second zipper is placed along the inseam, making diaper changes easy, effortless and convenient. You won't have to expose your baby's chest and stomach to cold air because you will leave that zipper closed. You'll use the second zipper to easily change a diaper.
The zippers are fully lined, so they won't pinch or irritate your baby's skin. They are easy to zip and unzip, even if your baby is rolling around, kicking or trying to crawl away. The simple design means there are no snaps and no cold air drafts can reach your baby's chest and stomach. Size NB and 0-3M have fold over mitts to prevent your baby from scratching himself. And size 0-3M to 18-24M have grippy non slip soles for kicking, crawling and walking. Each ZippyJamz is made of Premium GOTS (Global Organic Textile Standard) Cotton that is so soft, gentle, natural and breathable. Once you try ZippyJamz, you're never going to want to go back to regular sleepers again!
I received this adorable outfit from Doodle Pants for review. Have you ever met a little girl who didn't love unicorns? I haven't! This 3 piece Rainbow Unicorn outfit is the perfect thing to wear on Easter Sunday! You really should check out their full selection on the Doodle Pants website because they have tons of adorable outfits for both boys and girls!
Rainbow Unicorn Cotton Leggings ($25.99):

Comfort, fit and fashion...what more could we ask for? You see far too many diaper bottomed tots squeezed into skinny jeans. Have you ever tried putting skinny jeans on a toddler? You'll break a sweat getting them on and off. And then the poor kid can't even move!
Whatever happened to comfort for little ones? You know, leggings stretchy enough for wriggling and—dare to imagine—fitting over cloth diapers?
Behold, Doodle Pants. This original one of a kind brand of cozy and soft reinforced leggings are designed to make your little one (and you) happy!
Perfect for slipping over even the bulkiest diapers, with room to scrunch or stretch in the legs as your kiddo grows. No need to shop for a brand new wardrobe every time they size up! These leggings will last you a few seasons. Don't forget, your purchase also helps children in need! These leggings are 75% Cotton, 22% Nylon and 3% Spandex. These leggings are available in sizes small (3-12 months), medium (12-18 months) and large (18-24 months).
Rainbow Unicorn Shirt ($25.99):

A perfect match for the Rainbow Unicorn leggings! When this brand started out, you could say they were on a singular mission -- designing the perfect leggings to fit over bulky little baby bottoms. But people kept asking, "Have you got a shirt to match?" So, here you go!
And by the way, they made sure there was no scratchy tag on the inside! No one likes those. Not even grown ups.
Cute for your little one, or a great gift idea! Any little girl will look adorable in this! Made from breathable 100% cotton that is gentle against delicate skin. This shirt is available in sizes 18 months, 2T and 3T.
Rainbow Unicorn 3D Hoodie ($39.99): This hoodie completes the outfit and brings the level of cuteness to a whole new level!

Doodle Pants hoodies have fun, unique and whimsical designs for both casual everyday wear and imaginative play! Now kids can dress up any time of day! Love turning heads in the grocery store or at school? This is a major eye grabber that'll have other adults and children fawning! Tons of fun for both the wearer and friends. All of the Doodle Pants hoodies have matching bottoms (and many have matching tops as well!). Made with 100% cotton for the utmost comfort. This hoodie is available in sizes 18 months, 2T, 3T, 4T, 5T, 6T, 7T and 8T.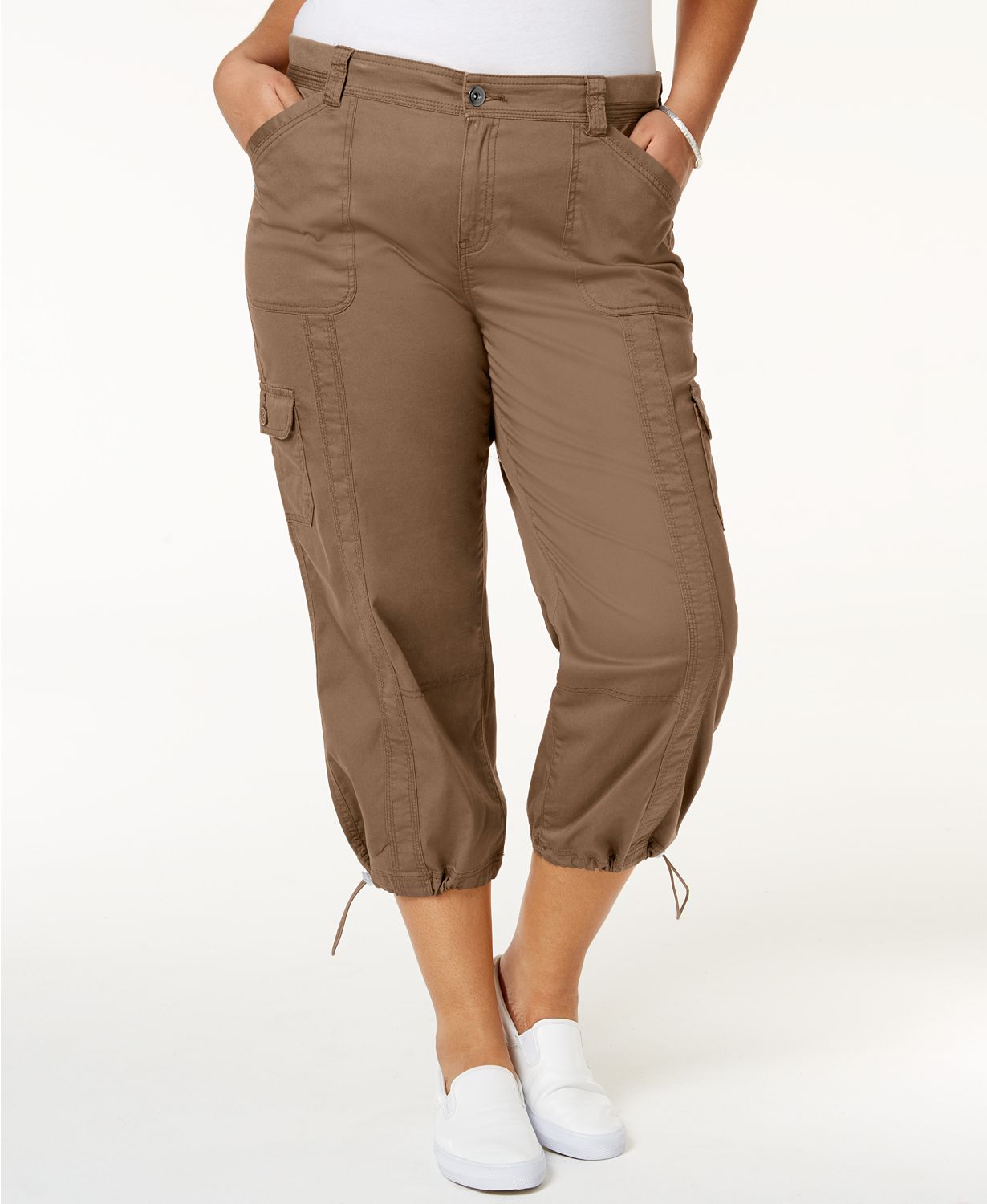 This post is sponsored by Savings.com
I love shopping at Macy's! They have a huge assortment of plus size clothing that is fashionable. You can shop online and pick up at your nearest Macy's store or have the items shipped to your home. This is my kind of shopping.
Right now, they are having a
HUGE
sale with
40% off plus sized clothing
. Use the code
CURVY
at checkout. Please note, restrictions apply and this sale is from 9/3/19-9/7/19. So, I suggest you pick out what you want now, as popular items and sizes will sell out quickly.
One of my favorite things to wear is a pair of
capris
. Living in the south, I wear these all year long. This pair at Macy's come in four different colors, but I like the one in the picture below, brown clay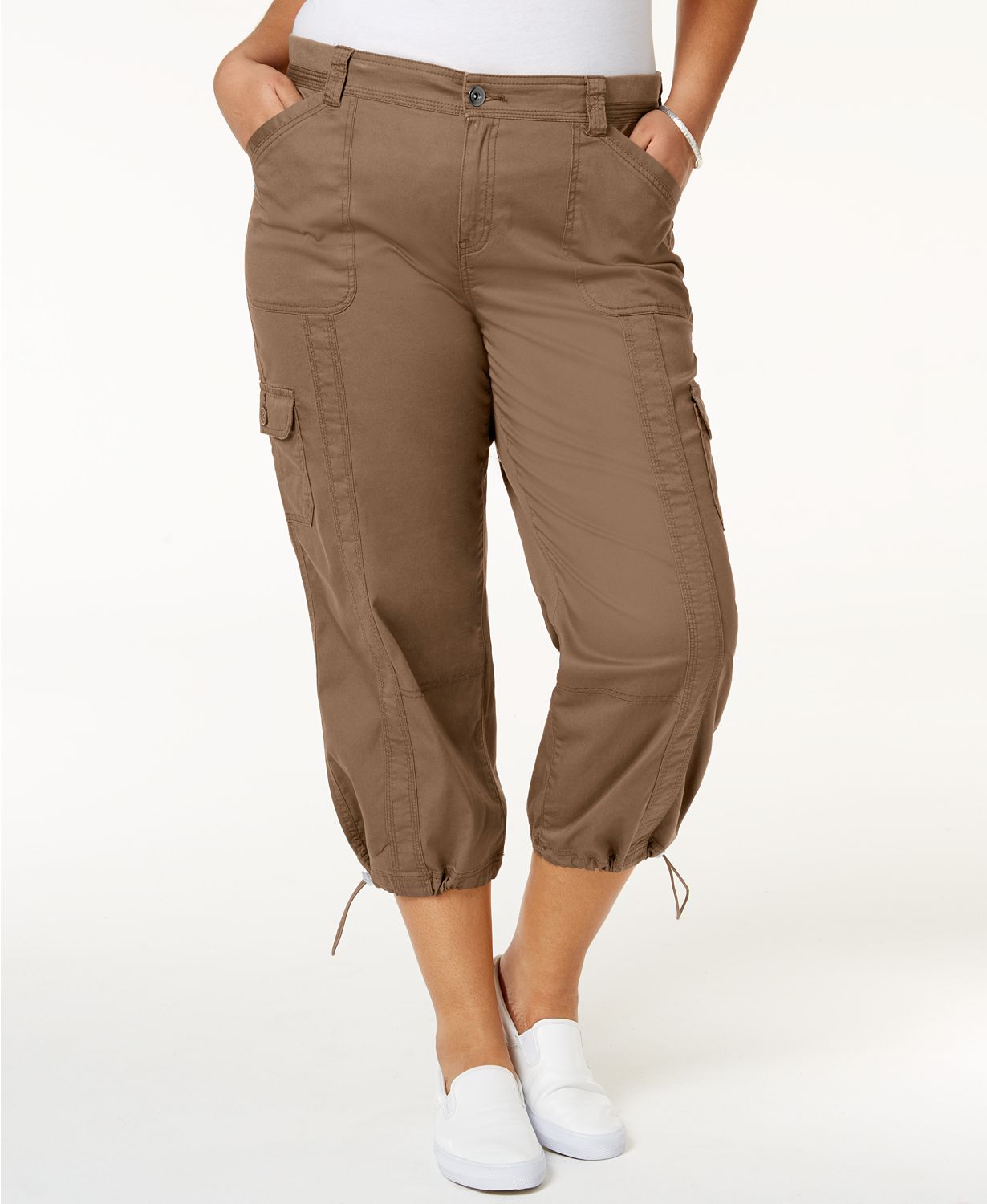 Fall is approaching and nights will be cooler. Throwing on a
jean jacket
as you walk out the door is so easy to do. It goes with EVERYTHING! You cannot go wrong with a jean jacket. I love the destructed look of this jean jacket. It looks so comfy, too.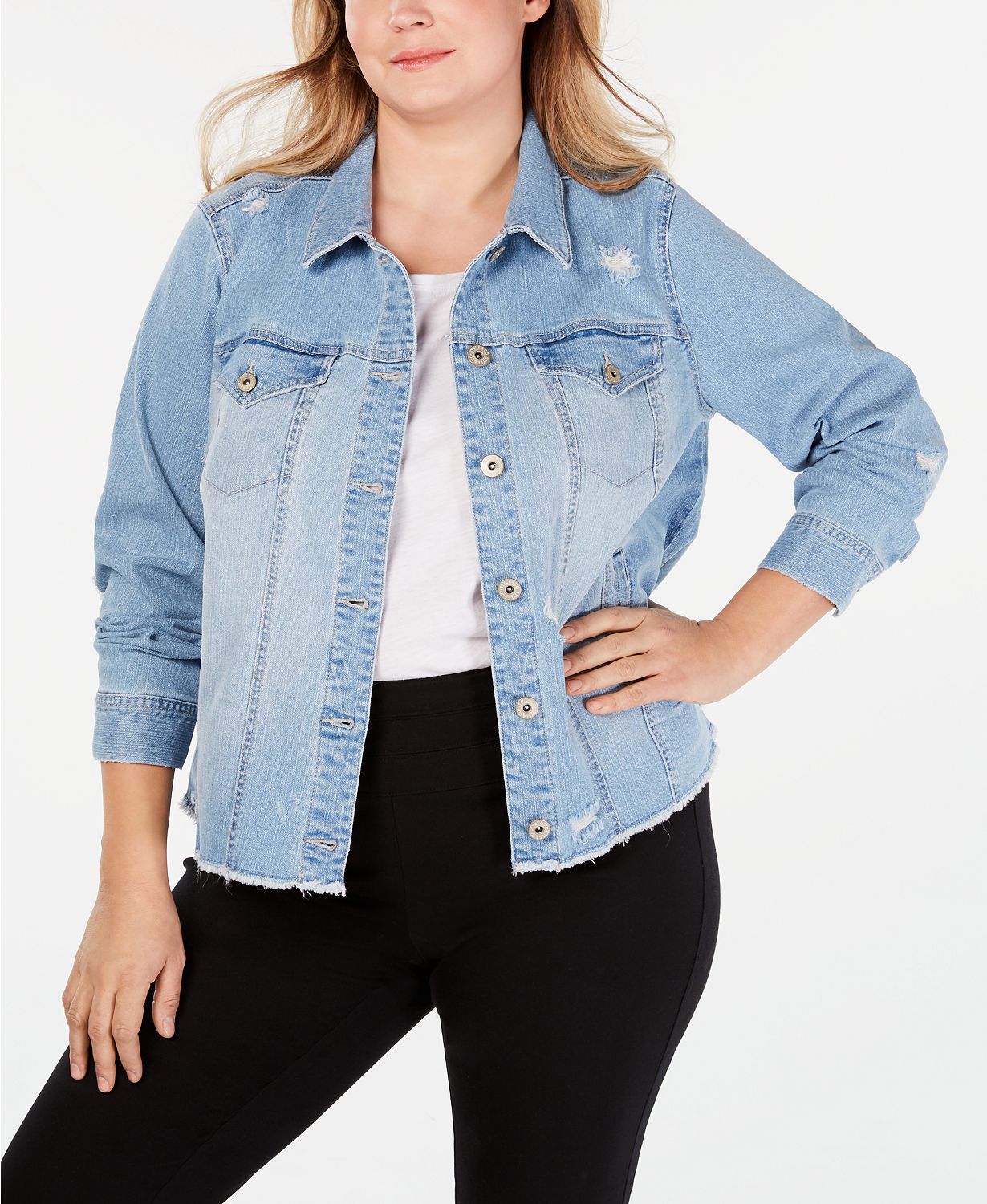 I am seriously in love with this
ripped plus size jeans
. Rips and frays add an extra edge. These jeans are on my must buy list.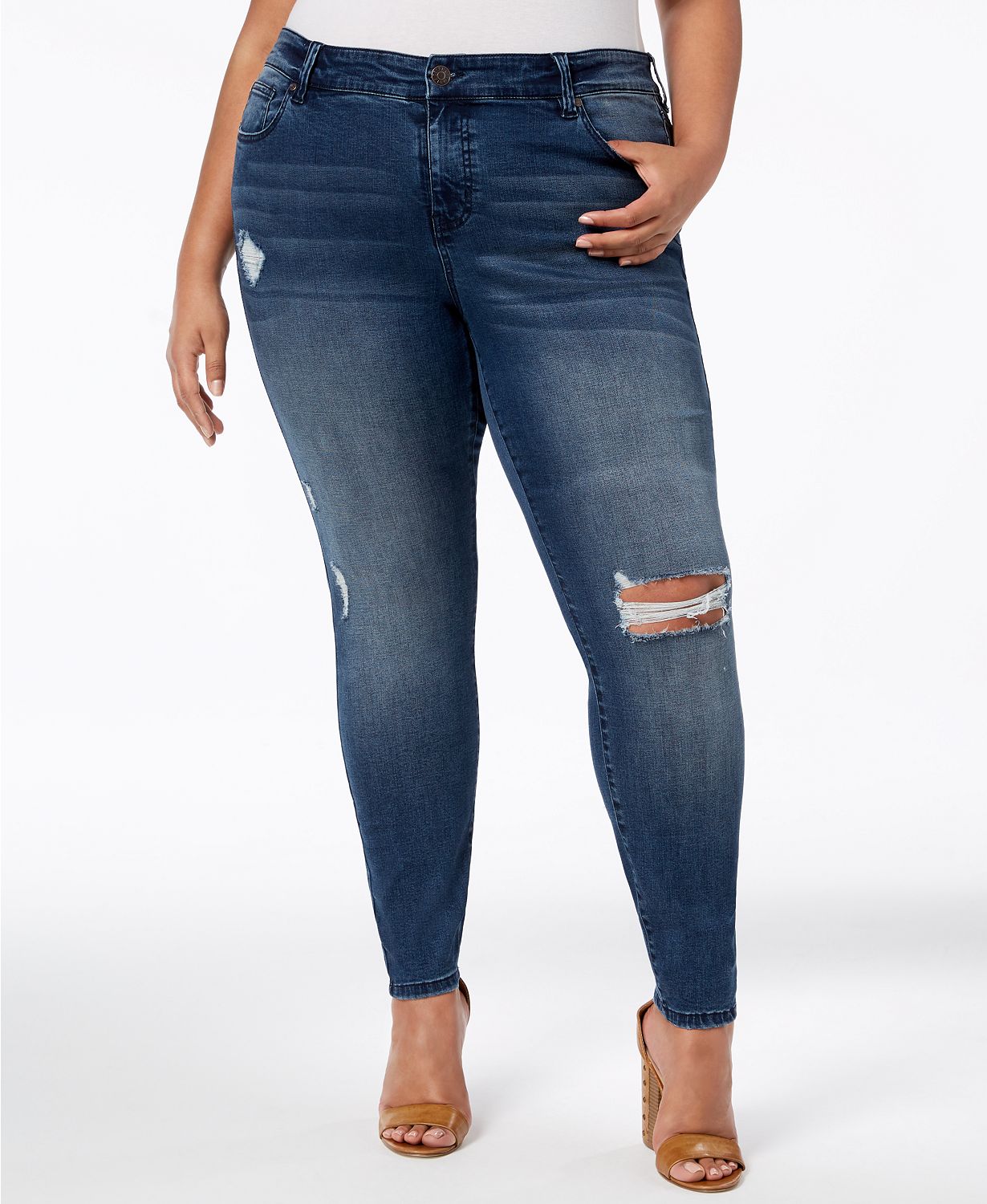 Make sure and check out ALL the great deals of this sale on plus size clothing. Pair these items with the tops found
here
.
Leave me a comment and tell me your favorite item!